Welcome
to the site created
specifically for


CITY OF AUBURN
LONG TERM CARE INSURANCE
Long Term Care Insurance is underwritten by

Unum Life Insurance Company of America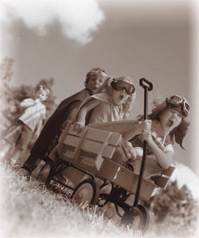 Remember when you
thought you were invincible?
No hill seemed too high, no obstacle too great. Back then, you'd try anything once.

Now things are different. You may have a family to care for and a retirement to fund. You may have dreams that you've achieved or some yet to attain. Those dreams probably include living your life exactly the way you want-with independence and vitality. But have you done enough to preserve that dream for yourself and for those you love?